Allergan Family of Products
Galderma Family of Products
Dysport is a natural-looking, fast-acting1-3, long-lasting1,2,4prescription injection proven to help smooth moderate to severe frown lines between the eyebrows—without changing the look or movement of the rest of your face. The majority of users¶ see improvement in just 2-3 days after treatment.1-3§ In just one 10- to 20-minute treatment, Dysport may help improve the look of your frown lines between the eyebrows for up to 5 months.
Restylane is a popular collection of HA dermal fillers used to restore lost collagen and enhance our natural features. The family of products includes Restylane Silk, Restylane Lyft, Restylane, Restylane Refyne & Defyne and Restylane Kysse. Each filler is formulated specifically to act like your body's own naturally produced hyaluronic acid.
Delivering reliable outcomes and a proven safety record for more than 20 years, Restylane provides the natural elegance to make you look good and feel good. The broad portfolio of Restylane dermal fillers is designed to refine and refresh the youthful appearance of your skin.
The Restylane range of products is designed to help to:

Refine your facial features by lifting and shaping contours, filling lines and wrinkles or creating natural volume
Refresh your skin from within with a boost of deep hydration, for a refreshed and vibrant look that last.
This treatment that activates your skin's natural power to revitalize collagen production for a more youthful appearance. Sculptra is a unique A&C treatment due to its ability to stimulate collagen. Sculptra works with your body to stimulate collagen production lost to aging, rebuilding and reinforcing your skin's structural foundation. Through a series of treatments, typically about three sessions over a few months, it restores the support and volume of youthful looking skin, providing results that can last up to two years.
Activate the skin's natural regenerative process with Sculptra Aesthetic and help replenish lost collagen1-3, the most common protein in the body that supports cells and tissue. This FDA-approved injectable subtly and gradually over time helps restore facial volume.
Morpheus8 is a deep fractional treatment that delivers radiofrequency energy for exceptional skin, tissue and collagen remodeling and renewal, as well as fat coagulation.
Morpheus8 is a deep fractional, radiofrequency treatment that delivers exceptional skin, tissue and collagen remodeling to improve skin appearance and reduce irregularities.
The first and only full-body subdermal adipose remodeling device (SARD). Despite being applied externally, it offers the deepest fractional technology, allowing a physician or aesthetic provider to target deep layers of a patient's skin and remodel collagen.
Key Benefits Include:

Can be used to treat scars & stretch marks, but predominantly is designed for the face
Deep and safe fractional treatment penetrating 4000 microns with an additional thermal profile of 1000+ microns
Extremely uniform effect
Little to no thermal damage to dermis
Safe on skin type up to and including VI with little risk of post inflammatory hyperpigmentation (PIH) which is common with other resurfacing methods.
An Intense Pulsed Light (IPL) laser treatment to improve and brighten texture and reduce skin irregularities including sun damage, freckles, pigmentation, and superficial vessels.
Lumecca is a breakthrough intense pulsed light (IPL) that delivers up to 3X more energy in the 500-600 nm range to improve efficacy for vascular and pigmented lesions. It is optimized for clinicians to treat a variety of lesions with fewer sessions.
Key Benefits Include:

High efficiency of treatment due to high peak power and optimized output.
Complete photo rejuvenation in 1 or 2 treatments for most patients versus 4-6 treatments with standard IPL treatments.
Reduces treatment time thanks to large spot size & high pulse repetition rate.
Strong sapphire cooling tip results in higher treatment comfort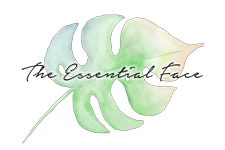 Advanced Skincare & Medical Beauty Treatments in Columbia, SC