Botox Injections in Columbia, SC
The Essential Face is your exclusive aesthetic clinic and medical spa providing Botox treatments in Columbia, SC, and the surrounding South Carolina communities, with offices in Columbia, Lexington, and Pawley's Island.
What is BOTOX ® Cosmetic?
BOTOX® Cosmetic is a prescription medicine administered by a healthcare professional used to temporarily improve the look of moderate-to-severe frown lines, crow's feet, and forehead lines.  BOTOX® Cosmetic, the #1 selling treatment of its kind, is a simple, nonsurgical treatment that is injected directly into the muscles and works by blocking nerve impulses to the injected muscles.  
What Can I Expect?
The contraction of certain facial muscles causes wrinkles around your eyes and on your forehead. Botox is specially designed to paralyze these muscles safely and temporarily. Injections are made with a very fine needle into the appropriate muscles. The number and location of the injections depend on the type of correction that is needed. You can expect a quick 10-minute treatment with minimal downtime. Our staff will provide you with post-treatment recommendations and guidelines to maximize your results. Typically results can be seen within 10 to 14 days.  
Dermal Fillers Benefits
Botox treatments are effective for moderate to severe lines and wrinkles between your eyes, at the corners of your eyes (crow's feet), and on your forehead.
In some cases, Botox treatments help prevent lines and wrinkles from developing into deeper creases.
Botox migraine treatment has also been shown to provide effective relief for migraine sufferers.
The Essential Face is your exclusive aesthetic clinic and medical spa in Columbia, SC. We specialize in advanced aesthetic treatments designed to help our clients look and feel their very best. We offer state-of-the-art skincare, consultation, and minimally invasive procedures ranging from high-quality injectables to laser treatments. Beauty is a state of mind, and The Essential Face is just the place to find it.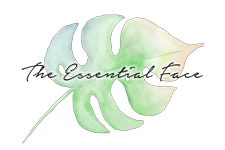 Advanced Skincare & Medical Beauty Treatments in Columbia, SC