Coolsculpting Treatment in Columbia, SC
The Essential Face is your exclusive aesthetic clinic and medical spa providing Coolsculpting treatments in Columbia, SC, and the surrounding South Carolina communities, with offices in Columbia, Lexington, and Pawley's Island.
What is CoolSculpting Elite®?
CoolSculpting is the world's #1 non-invasive fat reduction technology that is a non-surgical treatment designed to help you achieve your body contouring goals with little to no downtime. This fat-freezing procedure has been done over 10 million times worldwide and is an FDA-cleared procedure. Now, with the latest CoolSculpting Elite technology, the results are better & more dramatic! 
What Can I Expect?
 We offer a simple three-step plan aimed at ensuring the best possible results.  We begin with a private consultation to ensure we understand your body contouring goals, assess your current health to ensure the product is a safe fit for you, and answer any questions you may have.  We then develop a personalized treatment plan, including how many CoolSculpting treatment sessions you'll need to see your desired result.
A CoolSculpting treatment typically takes as little as 35-75 minutes, depending on the area treated, with treatment sessions lasting 1-3 hours on average. For most patients, two or more treatment sessions are recommended to help them reach their body contouring goals.  After the treatment ends, a 2-minute massage to the targeted area will ensure your body can't repair the damaged fat cells. Over the next 2-3 days, the damaged fat cells will die and flush out of your body over the following 2-4 months, leaving you with a beautifully sculpted and lasting result! As always, our staff will provide you with post-treatment recommendations and guidelines to maximize your results.
CoolSculpting Benefits
The treatment is completely non-invasive, resulting in minimal to no downtime.
Results are quick, with most people seeing a noticeable reduction in fat within two to four months after their first treatment.
Results are long-lasting.
It's safe and FDA-approved.
The Essential Face is your exclusive aesthetic clinic and medical spa in Columbia, SC. We specialize in advanced aesthetic treatments designed to help our clients look and feel their very best. We offer state-of-the-art skincare, consultation, and minimally invasive procedures ranging from high-quality injectables to laser treatments. Beauty is a state of mind, and The Essential Face is just the place to find it.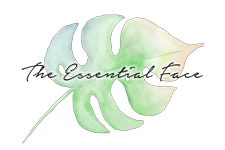 Advanced Skincare & Medical Beauty Treatments in Columbia, SC