Dermal Fillers in Columbia, SC
The Essential Face is your exclusive aesthetic clinic and medical spa providing dermal filler treatments in Columbia, SC, and the surrounding South Carolina communities, with offices in Columbia, Lexington, and Pawley's Island.
What Are Dermal Fillers?
Dermal fillers help to diminish facial lines and restore volume and fullness in the face. As we age, our faces naturally lose subcutaneous fat. The facial muscles are then working closer to the skin surface, so smile lines and crow's feet become more apparent. The facial skin also stretches a bit, adding to this loss of facial volume. Other factors that affect the facial skin include sun exposure, heredity, and lifestyle.
Dermal fillers are minimally invasive procedures; depending on the filler being used, the benefits of these treatments can last up to one year. Since the procedure is minimally invasive, there is no recovery time to interrupt your everyday routine. The healing process is fast; most patients can resume regular activities following treatment.
Dermal Fillers Benefits
Injectable filler treatments usually take less than one hour and require no recovery time. Results are noticeable after one treatment, even if you require several treatments for your overall plan. The benefits of injectable fillers include:
No pre-testing is required.
Results last, sometimes up to a year.
Results are noticeable right away.
There is no recovery time, and clients can usually resume their normal activities immediately.
The Essential Face is your exclusive aesthetic clinic and medical spa in Columbia, SC. We specialize in advanced aesthetic treatments designed to help our clients look and feel their very best. We offer state-of-the-art skincare, consultation, and minimally invasive procedures ranging from high-quality injectables to laser treatments. Beauty is a state of mind, and The Essential Face is just the place to find it.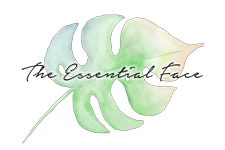 Advanced Skincare & Medical Beauty Treatments in Columbia, SC